Between the cold weather and COVID, it might be a challenge finding fun ways to stay busy in the winter. There's no need to stare at your ceiling out of boredom. Staying home can be just as fun and productive as putting real clothes on and going out! These 10 ways to stay busy in the winter will have you saying "paaaar-tay!"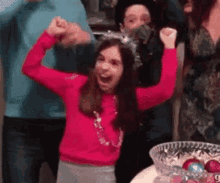 · Call up your friend or a close relative
· Clean out your closet
· Give yourself a manicure
· Read a good book
· TV time!
· Start scrapbooking
· Bake a delicious cake
· Take up knitting
· Have a dance party in your pajamas!
· Virtual Zumba classes
For many people, the mere concept of sitting at home is enough to make you feel like you are swimming in a sea of boredom. But it doesn't have to be that way! Try out these different ways to stay busy in the winter and see how it works for you!
You might find that you keep the sea of boredom at bay!